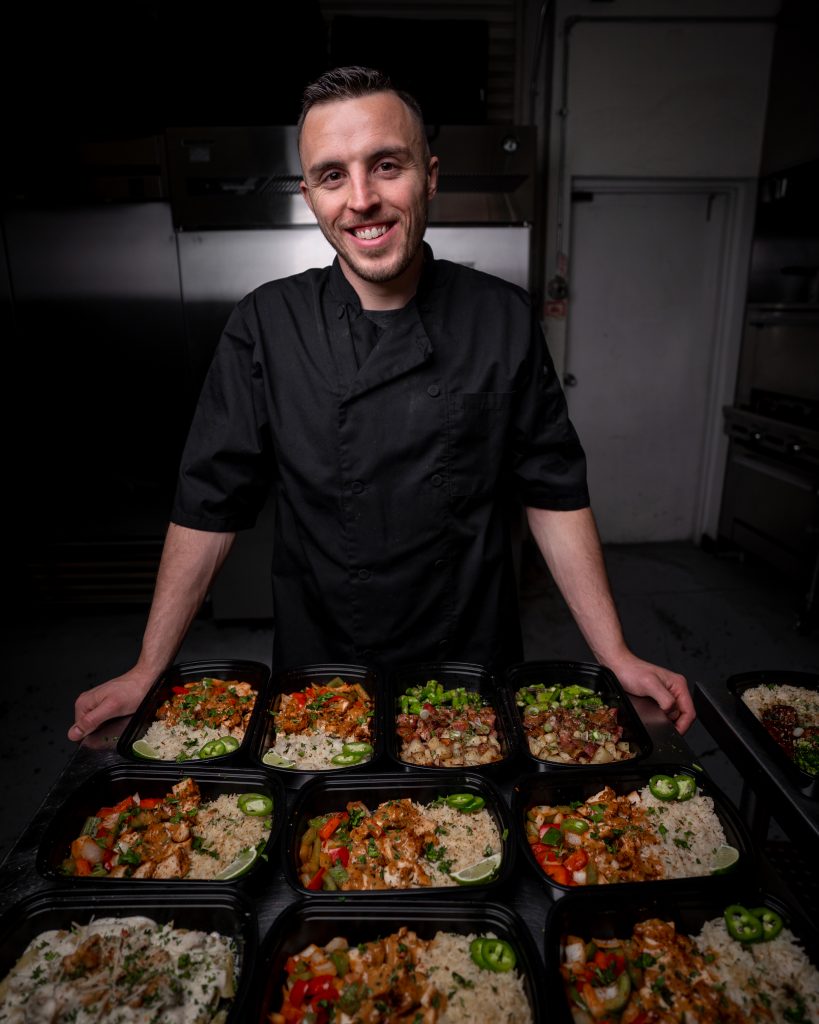 Sean deRubertis
Hello! My name is Sean Michael deRubertis and I am the owner and creator of Dero Meal Prep.
Dero (D-Row) was a nickname given to my father growing up during sports. Our last name (deRubertis) is not the easiest thing to say, so an abbreviation close to it was!
My passion for food began at a very young age. I discovered the food network and watched it religiously. Since I was a kid, I would experiment with recipes from scratch. I love having a table full of ingredients and slowly watching a creation come together. I am 100% self taught!
My meal prepping journey started when I was 18. I discovered the ability to stick to a diet and achieve my goals while having healthy food readily available. It changed my life. I have a passion for cooking and creating, and am satisfied by helping others.
Outside of food and cooking, I can be found at the gym, at yoga, learning jiu jitsu, or camping at the lake. I am also a high school football coach! On Sundays you can find me watching football, or being competitive in my fantasy league. Traveling is a must for me, and am grateful to be able to live a cultured life.
I believe life is a game of choices. Taking the plunge to do something that makes you happy is a way of living! I am thankful to be living my passion everyday and am excited to share my talents with the world. The only limitations are the ones you put on yourself.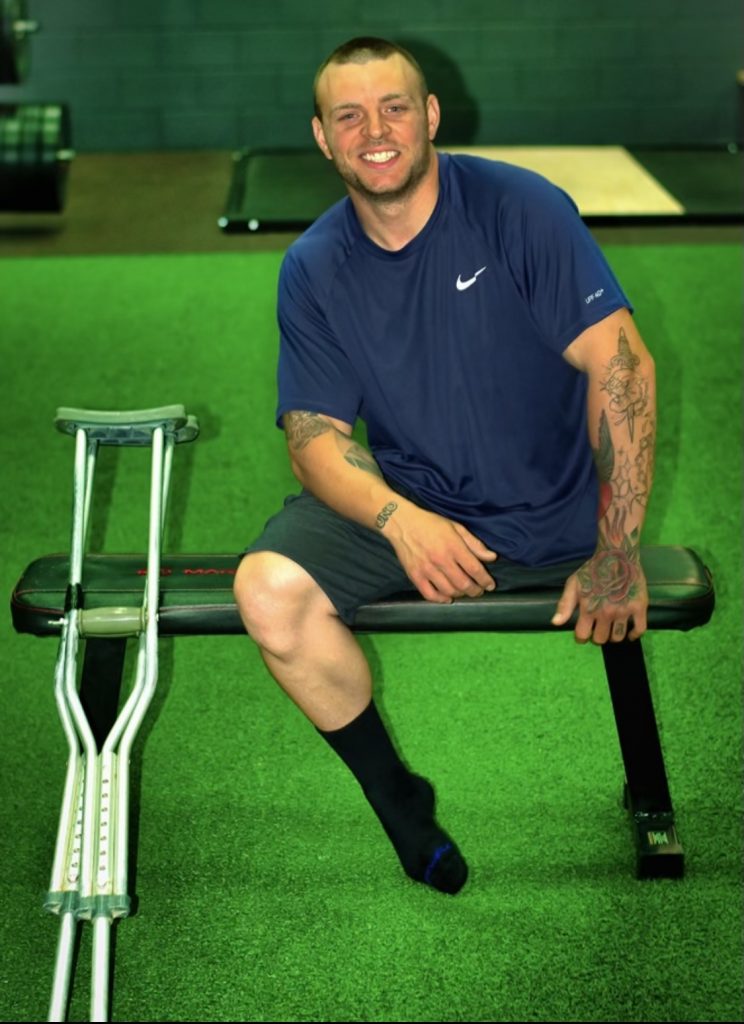 Justin Williams
So I was trying to set a world record for the Guinness book of world records but I soon found out that due to the "rules" it is a universal category so my one legged lift basically wouldn't have lasted long since someone with two legs could have beat it. But huge thank you to Miles Brazil to reaching out to the USAPL and trying to get me into a comp and basically get the rules rewritten for "disabled" people which is damn cool to possibly changing the rules for a nationwide outfit for "disabled" people!
And Sean over at dero meal prep really helped me out in this journey by keeping me up to par with meals each week so I was able to spend more time with my family over the weekends instead of spending time meal prepping. And I couldn't have asked for a better guy to help me. Great guy and great team that get shit done! A huge plus is the food is great too!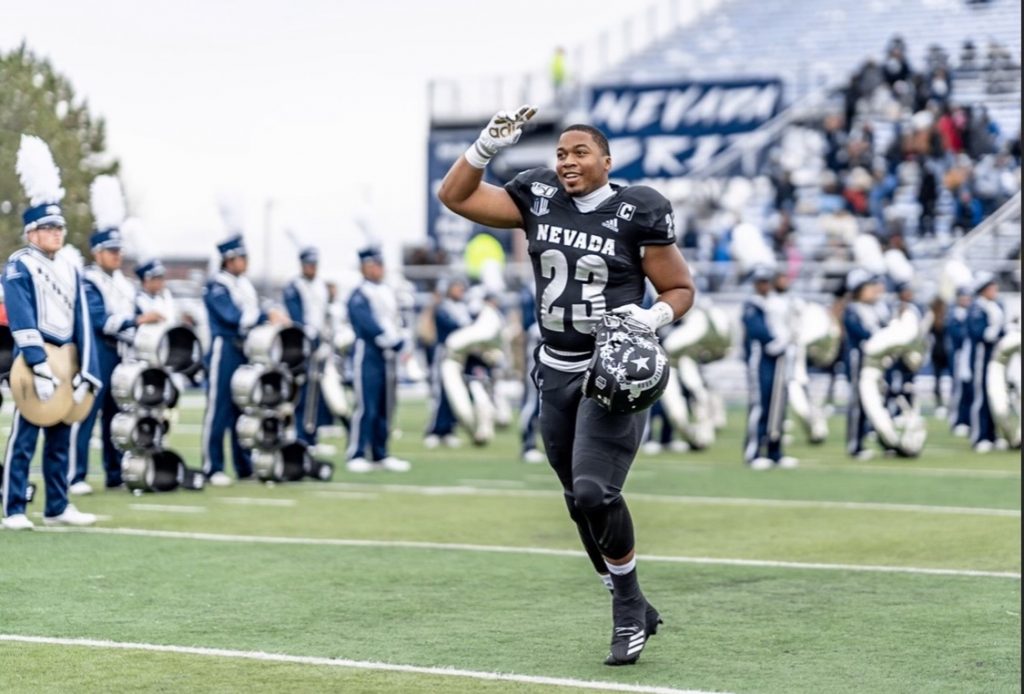 Kelton Moore
My name is Kelton Moore alumni running back of Wolfpack football. I have spent the last 5 years playing for the University of Nevada and it has been the best part of my life. From the brothers I have met, the supportive community it has been great being apart of it. Right now I am pursuing my dream of playing professional at the next level. During my training and preparation for workouts, I have had the opportunity to meet Sean and try the meals. They have helped me during my training process because it's fast to warm up and it's a great healthy meals. I have lost 20 lbs when starting this meal prep service and that was my goal. So to Sean thank you and I would recommend anyone on their health journey or just wanting some great food to talk to Sean he is the man!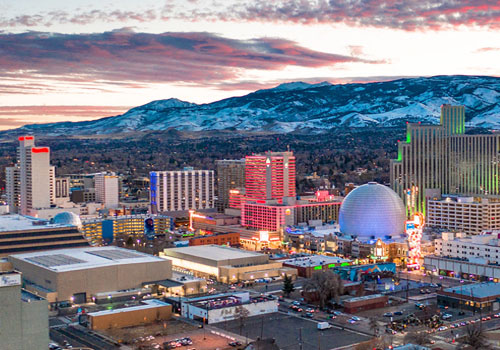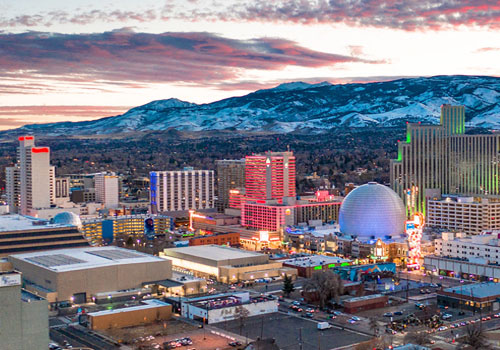 Dero Meal Prep is northern Nevada's favorite meal prep company for many reasons. We start with a high level of culinary experts trained in all aspects of cooking. Our team is experience ranges from bbq style family cooking all the way up to fine dining master level cooking. We have a very proud team motivated to create the best product we can consistency using the finest high quality ingredients. We vow to commit to a consistent experience to deliver the highest quality of custom service, quality of food, and and the easiest customer experience we can provide. We are constantly growing and looking to become the most most well known favorite meal prep company of choice in the west coast. We stand behind our product and even consume it ourself. Thank you for choosing Dero Meal Prep and have a great day!